Welcome to Arianna's website
For almost 10 years, Arianna Colombo has been creating hand-made decorative objects, both in a classic and a modern style, trompe l'oeil, gilding, paintwork, and interior decoration planning, on any kind of surface. She also restores frescoes, decorations and graffiti from any period, and collaborates with important companies in the industry as well as architectural firms. Her works are produced meticulously and with great passion and are commissioned by and target private and public entities of all kinds (hotels and hospitals, institutes, shops and commercial spaces, etc.) and in general anyone who loves beauty and wants to embellish his living or working space with a precious decorative operation. We would love to say a few more words to describe our work, but we prefer inviting you to know more by visiting our website.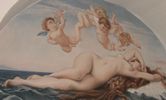 Decorations
Those who love beauty and elegance cannot avoid living in beauty, personalizing their homes with pictorial decorations. Often even a simple decoration is enough to give an otherwise insignificant environment its character. Monochromatic trompe l'oeil frames Continue...
---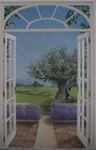 Trompe l'oeil
Trompe-l'oeil is a French term that literally means "deceiving the eye". It is a technical "game" that transforms a flat wall into an image with depth. Already the Romans used it to decorate the walls of their homes with perspectives, landscapes, wainscoting. Continue...
---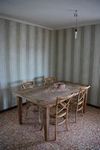 Interior decoration planning
The profession of the decorator consists in adding value to the characteristics of a space or changing its perception. But decorating does not exclusively mean using figurative or pictorial elements. In some spaces it is more suitable to intervene Continue...
---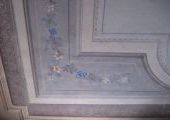 Restoration
Italy is well-known as the country of art, it is the cradle of extraordinary works that are famous all over the world. However, we should not forget that there are also small works of art hidden in far-away corners Continue...